Gloucester History Festival
As part of Gloucester History Festival, we will be running a Special Event Station on Saturday, 2nd September 2017 from 9am to 4pm. Our station will be located at Gloucester Folk Museum. The Museum has full toilet and drink facilities.
Why not visit our station as part of you day out at Gloucester History Festival. If you can't visit us then please listen for us (or work us). Our call sign will be
GB4GHF
The bands that we work will be dependant on the conditions that prevail on the day (80, 40, 20 or 15m SSB, or 2m FM or SSB).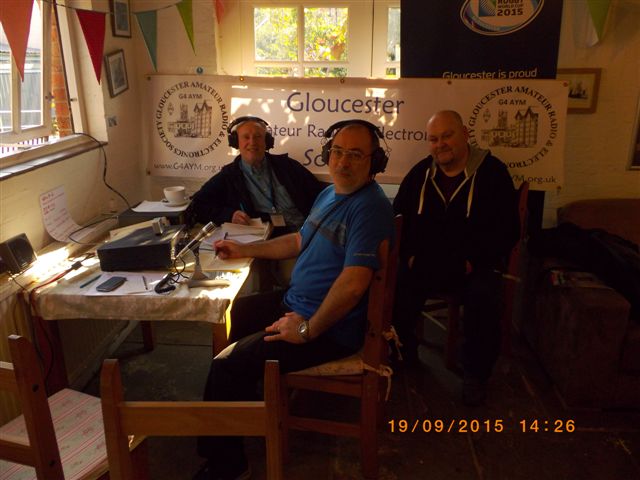 Our station at the museum in 2015
---
Note for GARES Members
We will be erecting the vertical antenna and setting up the operating positions from 2 pm on Friday, 1st September 2017
Parking is very limited at the museum so please use local car parks. Refunds are available for station operators.
For more details, please contact Alan (G4MGW).