Kite Aerial Demonstration by G4ROJ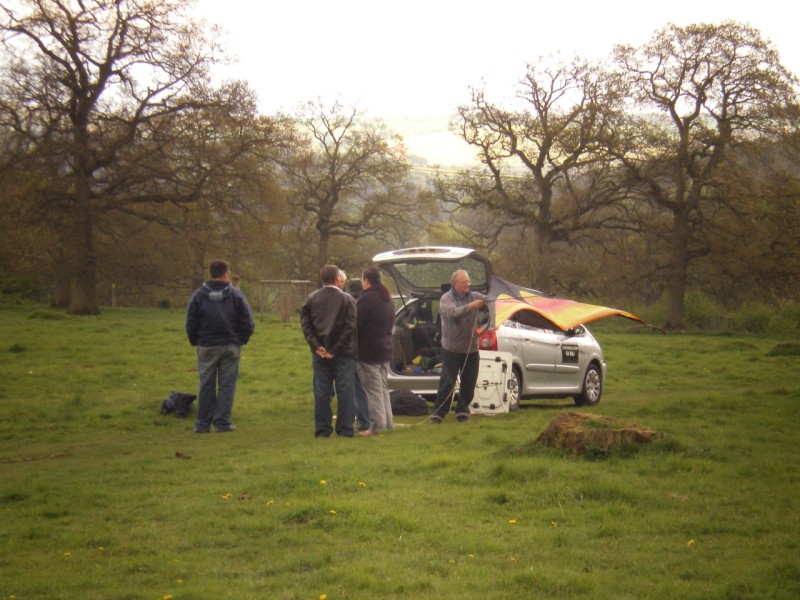 The central station. G4ROJ preparing a kite for launch.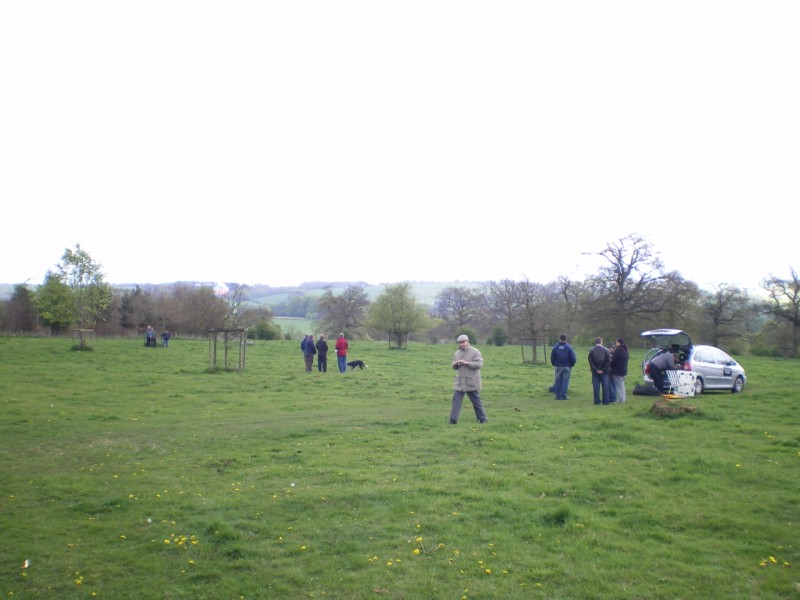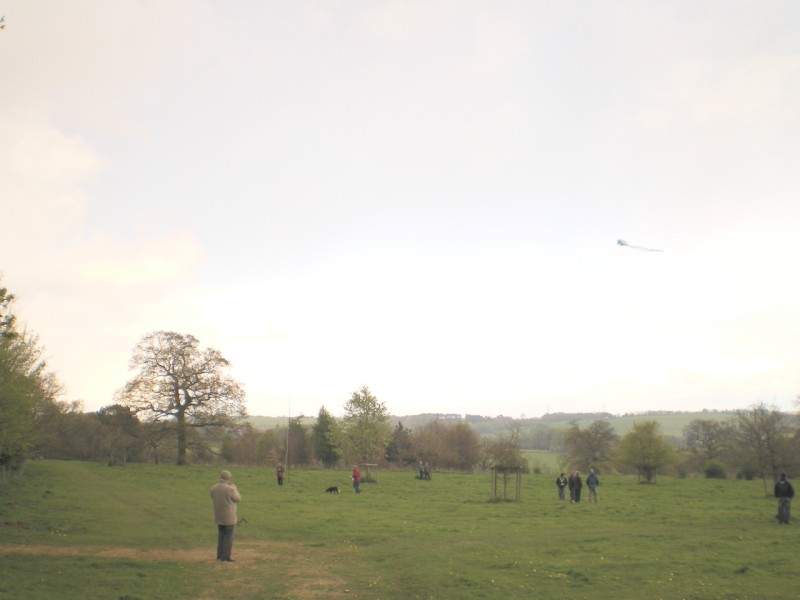 Views of the launch site with club members.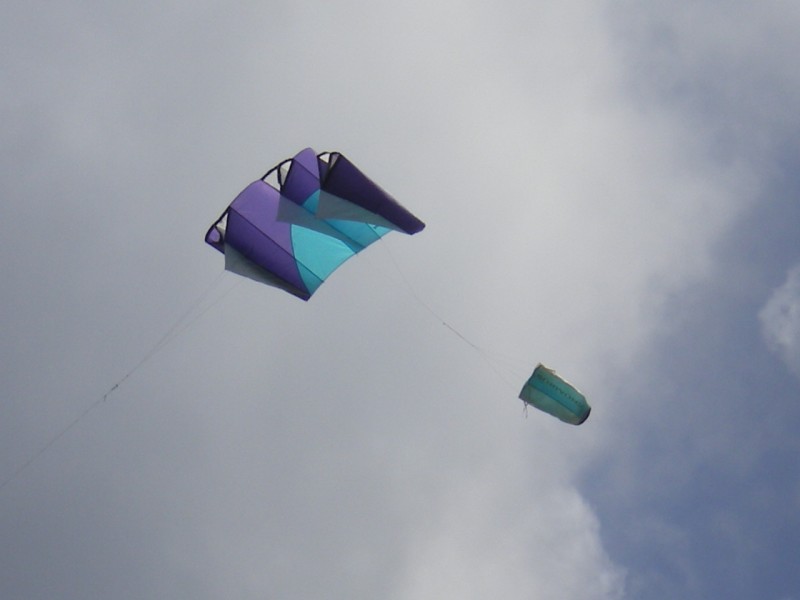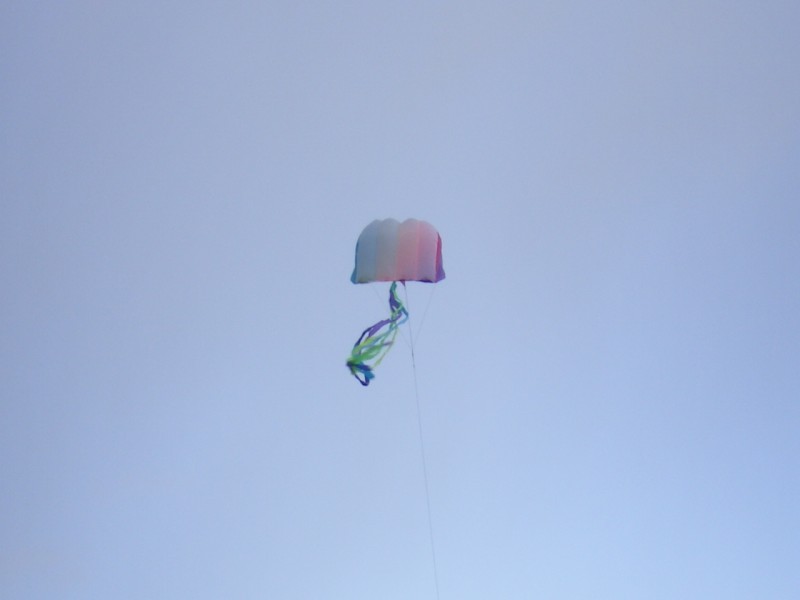 Various kites pulling wire dipoles into the sky.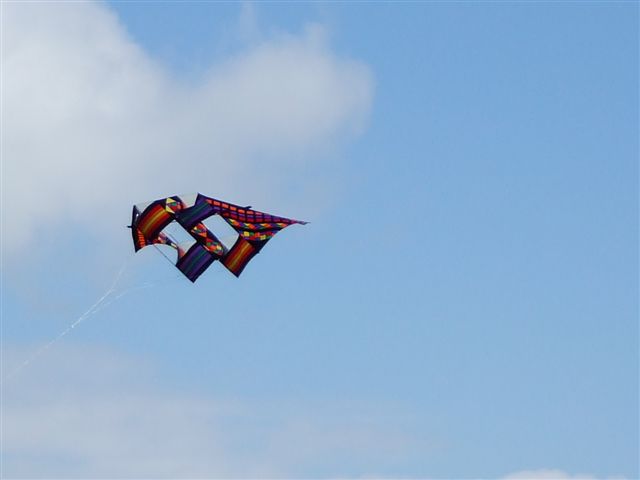 A spectacular kite.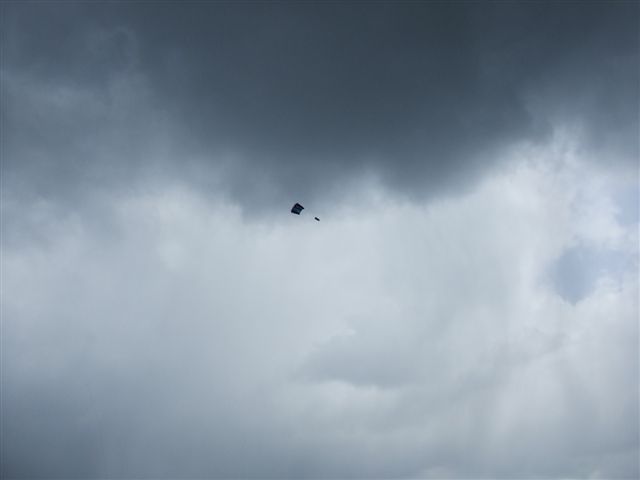 The approaching storm
On Bank Holiday Monday, 3rd May 2010, Roger (G4ROJ) gave us a demonstration of "Portable operation using airborne aerials" at crickley Hill Country Park. The station was operated from the back of his car, using a dipole antenna. This was made from wire with speaker cable as the feeder. The dipole was tied into the centre of his kite string. With one end tied to a tree stump and the other end supported by a kite, several contacts were made.
The kites were quite stable although they did require a few re-launches.
Unfortunately, a storm approached and the hailstones caused us to seek shelter and a nice hot cup of tea.
We also have photos from...