Andy's Antenna Workshop - 10th July 2017
Click on the thumbnail to get a full sized version in a new window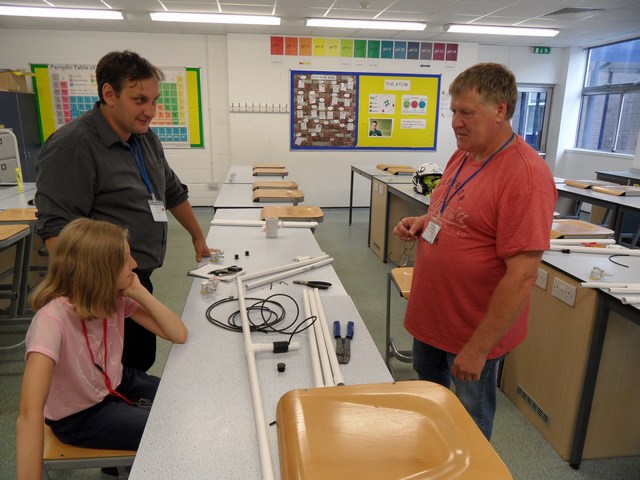 Preparing a 2m dipole with a choke balun.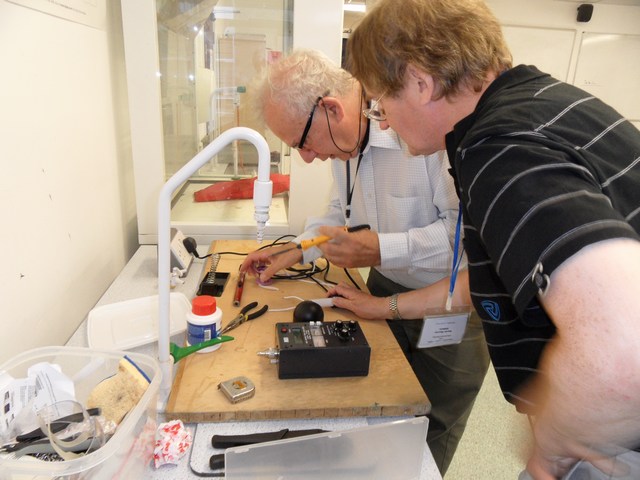 Soldering before a tune-up.
As part of our commitment to new licencees Andy (M0RON), supported by David (G3VBQ), Anne (2E1GKY) and Brian (G4CIB) are running a series of workshops.
They started with an Antenna Workshop on 10th July 2017.
6 dipoles were built by the students, for 2m, to enable them to get onto the air.
Starting in September 2017, we will be holding QSO practice and repeater work through radios with dummy loads, making patch leads, CW classes, 70cm antenna , soldering, maybe with a receiver kit build. The aim is to encourage members with practical and technical projects, this has been well received by club members, some have offered help and we feel it will benefit club as a whole.
In 2018 we will be looking at hf, building wire antennas, dipole centres, baluns, and introducing hf to those who have not been exposed to it but want to. All of this will take place on Monday evening club nights.
We also have photos from...