Low Power Field Day - 16th July 2017
Click on the thumbnail to get a full sized version in a new window
On 16th July 2017, we ran a 10 Watt portable station in the RSGB Low Power Field Day contest.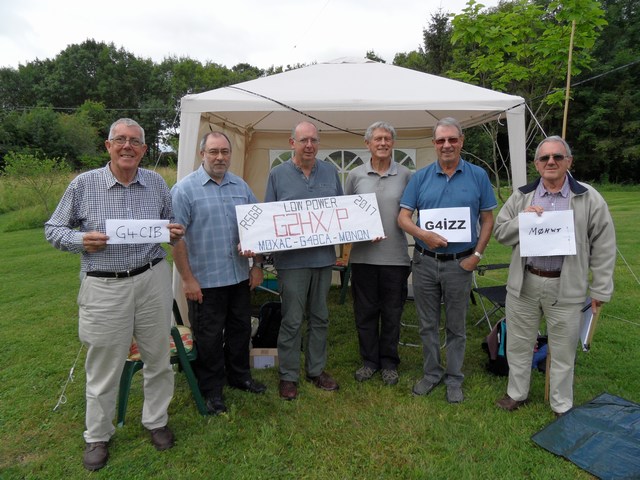 The team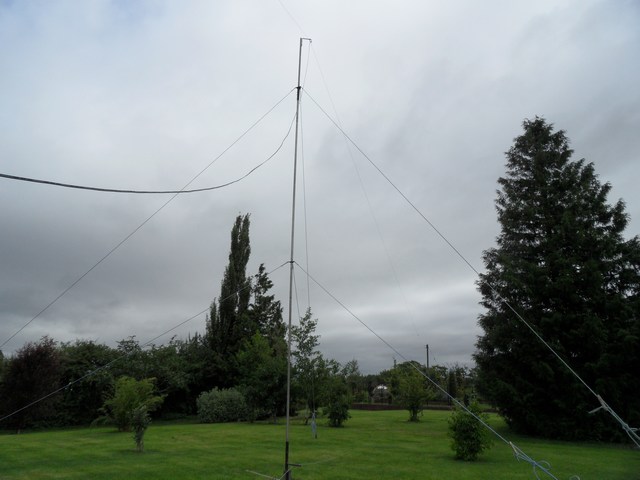 The Antenna. Inverted V dipole with an 11m pole in the centre. Fed with 300 ohm cable.

The station in action, complete with standby operator.
We came third in our class (10 watt portable stations) with a total of 880 points.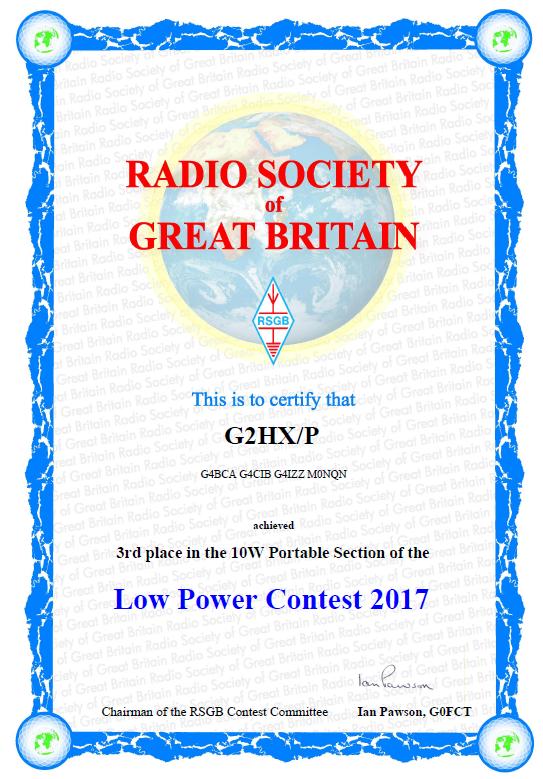 We had 39 QSO's on 80m and 51 on 40m but only one on 20m.
We had the highest number of QSO's (and score) on 40m in our class.
In terms of our overall score, we would have come 11th (out of 80 entries) had there been no classes. Not bad when compared to a large number of fixed stations.
We also have photos from...